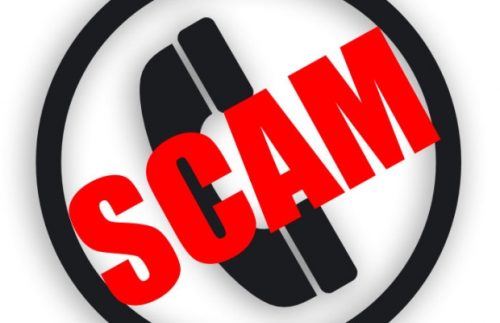 Scam artists have created what seems to be a very effective way to scare Canadians into paying them significant amounts of money and giving out their personal information (such as social insurance numbers, to later be used in identity theft) by creating a fear that the Canada Revenue Agency is after them.
The CRA released an alert in June of 2015, alerting Canadians that the scam exists and has become a problem. We can confirm that this scam is currently going strong as of September 2016 – a number of our clients have received calls over the last two months.
The Scam
Someone calls (or leaves a voicemail and call-back number) pretending to be from the Canada Revenue Agency and says that you owe a significant amount of back-taxes and penalties; amounts often range from $1,000 to $10,000 or more
The caller typically threatens to have police arrest you immediately if you do not pay immediately by wiring money or purchasing a prepaid credit card
Additional threats often include stating that if you do not pay up now, the matter will be taken to court and your bank accounts will be frozen, your credit will be ruined, your passport will be taken, and the list goes on
Some of the fraudsters are after more than just a one-time payment, and ask you to give them your full name, address, social insurance number, passport number, and other personal information in order to "confirm your account"
If you do not answer the phone they often leave a voicemail with similar threats to those noted above and leave a 1-800 number to call back
Know The Red Flags
The CRA never asks for payment via wire transfer or prepaid credit card immediately
The CRA never asks for your passport number, health card number or driver's license number
The CRA never leaves voicemails containing personal information or requests for you to leave them a voicemail containing your personal information
The CRA never threatens to arrest you immediately, or seize all of your assets if you do not send immediate payment
The CRA usually sends a written letter multiple times prior to calling
What You Should Do
Do not make payment over the phone to anyone claiming to be the CRA
Ask yourself if the requester asking for information that you would not include with your tax return (i.e. passport number)
Check your mail or CRA online account for official notices from the CRA
Confirm with your Chartered Accountant or by calling the CRA directly if you have a tax balance outstanding or if there is any reason that the CRA would call
Write down the information you are given on the call, such as the call back number, and provide it to the CRA and the police
Unfortunately Canadians continue to fall victim to this scam as there continue to be reports of citizens who were scared enough by the threatening calls to immediately make payment, and give out their personal information as well. As the calls are typically coming from overseas, it has been a difficult scam to stop, so awareness is the best way to protect yourself, your family and your friends.
Please share this post on social media and ensure to tell your parents, other family members, friends, and others, to ensure that they are prepared in the case that they receive a call from one of these fraudsters – awareness is key to stopping them.
We urge you to call us at 416-951-3028 or email at [email protected] if you have any concerns or think you may have received one of these calls from a fraudster.